Burial Flags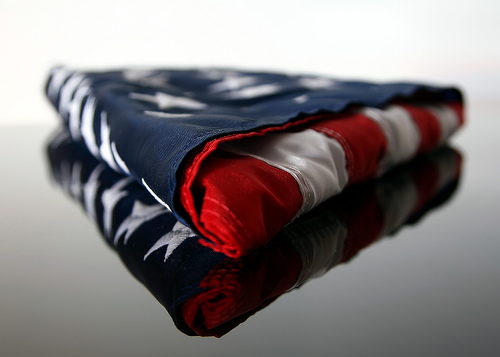 At Funeral @ Hubbard Chapel  we will assist you, if your family member qualifies, to attain A United States of America Flag is present at,  at no cost to you, to drape the casket or accompany the urn of a honored deceased veteran who served in the U. S. Armed Forces.  It is furnished to provide honor for one veteran's military service to his or her country.  The Veteran Administration will furnish a burial flag for the following:
A veteran who served during wartime
A veteran who died on active duty after May 27, 1941
A veteran who served after January 31, 1955
A peacetime veteran who was discharged or released before June 27, 1950
Certain persons who served in the organized military forces of the Commonwealth of the Philippines while in service of the U.S. Armed Forces and who died on or after April 25, 1951
Certain former members of the Selected Reserves
Who can Receive the Burial Flag?
Generally, after it used during the funeral service the burial flag is given to the next-of-kin, as a keepsake.
Weddle Funeral Services
Phone:  503.769.2423
Fax: 503.769.4713
Email  WeddleFuneralServices@gmail.com
Or Directly